Relatives fight to save care home in Cumbria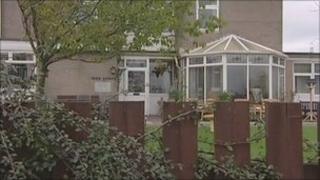 Relatives of people living in a Cumbrian care home threatened with closure have said they will fight to keep it open.
Park Lodge care home in Aspatria is one of three in west Cumbria which the county council is considering closing.
The council claims the home is outdated and says there are better ways of providing care.
A public consultation into the future of the centre is due to start next month.
About 70 people, twice as many as expected, attended a recent meeting organised by relatives in Aspatria.
'Passionate plea'
Jaquie Stobbart, whose 95-year-old grandmother lives in the home, said after the meeting: "Everyone is really getting involved.
"We will call another meeting so we can plan what form of action we can do next."
The Conservative leader of Cumbria County Council, Eddie Martin, who attended the meeting, said: "The consultation is simply asking the question, should we close three care homes and provide an alternative?
"I cannot promise, and it would be foolish of me to promise, that the care home will remain open.
"But we will certainly listen to the passionate plea which so many people have made."