Bishop backs Cumbria winter warmth fund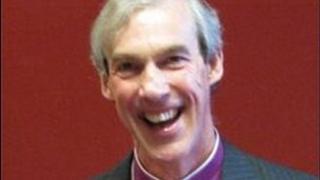 The Bishop of Carlisle is backing a fund set up to try to cut the number of older people dying from cold-related factors in Cumbria.
Cumbria Community Foundation is asking those receiving unwanted winter fuel payments to donate them to a fund.
Bishop of Carlisle, the Rt Rev James Newcome, spent Sunday night at Dove Cottage, Grasmere, to highlight the problems of trying to keep warm.
NHS Cumbria said there were 300 "excess winter deaths" in the county each year.
It said statisticians look at the number of deaths between December and March and compare them to those during the rest of the year.
Bishop James spent the night at Dove Cottage, where poet William Wordsworth lived, to highlight the difficulty of heating a traditional Lake District house.
He said: "Rising fuel costs, low incomes and poorly insulated homes means hundreds of older people in Cumbria are in danger of becoming ill and even dying because of the cold."
Cumbria Community Foundation's Winter Warmth Fund started last year.
It involves redistributing the winter fuel payment, paid to those over 60, from those who feel they can manage without it to people in need.
Cumbria Community Foundation director Andy Beeforth said he hoped the community would "embrace the idea of our special fund and share the warmth this winter" instead of being forced into a situation where they had to make a choice between eating or heating themselves and their property.