Robbery at Cumberland Building Society in Denton Holme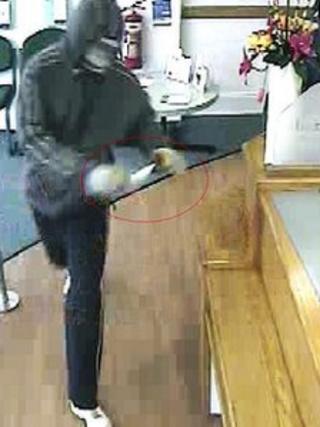 Building society bosses have offered a £5,000 reward after a knife wielding robber struck at a branch in Cumbria.
The raider escaped with an undisclosed amount of cash after threatening staff at the Cumberland Building Society's Denton Holme branch on 24 October.
No-one was hurt in the incident, but staff were left shaken.
Detectives traced a silver Mercedes car which was seen in the area at the time of the incident and the owners are helping police with their inquiries.
Building society deputy chief executive John Leveson, said: "The cashiers working when our branch was robbed have been through a terrifying experience.
"We want to do everything we can to ensure the man responsible is brought to justice.
"The team at the branch were obviously very shocked but were all back in work the following day.
"They are a tremendous group. We are doing all we can to help and support them."
'Bold robbery'
Det Insp Raz Nazir of Cumbria Police, who is leading the investigation, said: "Somebody out there knows who did this and I hope the reward will act as a catalyst to coming forward.
"This was a bold robbery conducted in broad daylight, so it is likely that someone saw the suspect making his way towards or running away from the scene.
"The suspect is described as very tall, medium to stocky build, wearing a dark hooded top, track suit bottoms and distinctive grey and yellow gloves with a blue or purple stripe on the wrist.
He also wore a scarf or neck warmer that he used to cover his face when he entered the building society.