Appleby town councillors asked to wear suits and ties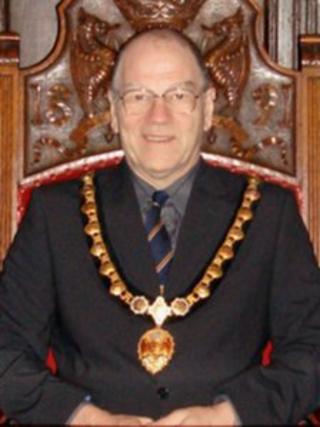 Members of a Cumbria council could have to follow a formal dress code or supply a doctor's note explaining why not.
Under new proposals, men on Appleby-in-Westmorland town council would be expected to wear a suit or jacket and tie at full meetings.
Stan Rooke, who raised the issue, said: "It's a bit difficult regarding female councillors. As long as they're smart and look tidy then that's fine."
The former mayor added that those not following the code would need a reason.
He said: "If a member of council decides that they can't wear a tie because it would cause them any difficulty then I think that they should be prepared to explain why.
"If it is something that is a medical problem, then produce a doctor's certificate just to say this is it, this is a reason why, and it will be accepted."
Open-necked shirts would be allowed at committee and working party meetings and women would be allowed to wear trousers at any meeting.
Mr Rooke says councillors are regarded as leaders of the community and "should dress as such".
He said: "I wouldn't expect to go to a meeting of any kind at any other place in jeans and trainers. It wouldn't be right, it wouldn't be good manners."
Mr Rooke is asking for the code to be "enshrined in regulations" because he believes if rules are not enforced, "they tend to slip and people then get used to not making the effort".
The proposal is being discussed by the full town council on Wednesday.