Cumbrian man jailed for attempted murder of ex-partner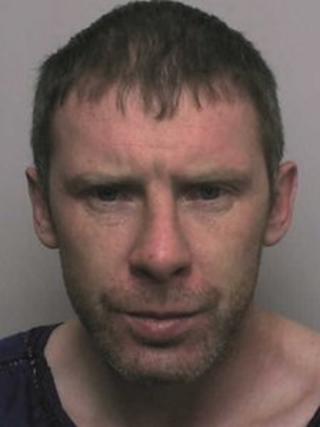 A Cumbrian man has been sentenced to 17 years in jail for the attempted murder of his estranged partner.
Carlisle Crown Court heard that David Heslop, from Cleator Moor was already the subject of a restraining order.
On 16 December 2010, the 36-year-old entered the victim's home and stabbed her six times.
A police spokesperson said: "There is no doubt in the mind of the police, the victim and the jury, that Heslop had intended to kill her that night."
The restraining order against Heslop prevented him from approaching the 29-year-old victim or her home address.
She had a domestic violence alarm installed in her home by police, and activated it during the attack.
Det Sgt Duncan Brooker, of the Public Protection Unit, said: "This is an extreme case of domestic violence in which the victim was extremely lucky to have escaped with her life.
"[Heslop] became obsessed with the thought that if he couldn't have her, nobody else could either.
"We treat offences of domestic abuse extremely seriously and have a policy of taking positive action on each occasion."