Kendal charity Christmas holiday cash shortfall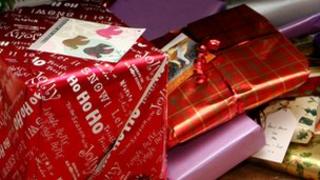 A charity in Kendal says it needs £750 more to take 30 vulnerable lonely people on a Christmas holiday.
Step by Step Cumbria provides help and support to people who are homeless or who find life difficult for other reasons.
Five volunteers will spend four days with the group at the Jonas Centre in Wensleydale.
Marc Kelly, from the charity, said it needed £3,000 in total to pay for the stay.
The organisation reported it had seen a large increase in the last 12 months in requests for housing and benefit help.
This is the sixth year that the Christmas break has been organised. It is being arranged by Step by Step Cumbria and Manna House.
'Heart-rending'
Mr Kelly said if the funds could not be raised it would make things very difficult this year.
The charity has held a number of fundraising events throughout the year for the Christmas trip.
"The funding we have received in the past has enabled us to make a difference.
"It would be heart-rending to cancel an event of this magnitude because of a lack of funding.
"I think raising funds has become increasingly difficult, and not necessarily because of the lack of people giving," he said.
"I think next year we will probably have to downscale the event dramatically, take fewer clients and perhaps only go to the Jonas Centre for two days as opposed to four, which will halve the cost.
"Of course we don't want to do that and will ensure we do everything we possibly can to enable the event to provide for the disadvantaged good folks of Kendal as we have done for the last six years."