Kimberly-Clark fined over death of Christopher Massey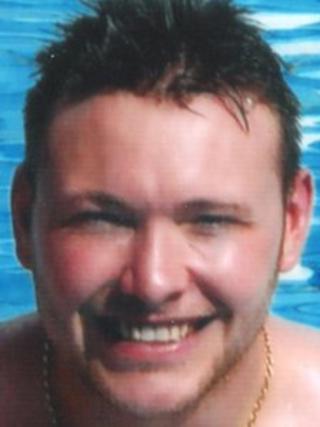 Tissue maker Kimberly-Clark has been fined £180,000 over the death of a worker at its plant in Cumbria.
Night shift worker Christopher Massey, 28, died after becoming trapped while loading rolls into a cutting machine at the factory in Barrow, in 2007.
In November, the company pleaded guilty to failing to ensure the safety of staff, in a case brought by the Health and Safety Executive (HSE).
Kimberly-Clark said it accepted the decision, at Preston Crown Court.
As well as the fine the company was ordered to pay £20,000 costs.
'Well liked'
Mr Massey, who played rugby for Barrow Raiders, was coming to the end of a 12-hour shift when the incident happened.
During an earlier hearing, Barrow Magistrates' Court was told the machine did not have a safety guard at the time of Mr Massey's death. He suffered massive head injuries.
In a statement read on behalf of Mr Massey's parents, David and Sandra, indicated the couple were still struggling to come to terms with his death and four years on they were finding it hard to comprehend what happened.
"We will go to our graves not ever being given the chance to say goodbye to him," they said.
"We still celebrate Christmas but that empty chair remains a constant reminder of the wonderful close-knit family we once had but now no longer feels complete.
"We struggle to come to terms with Christopher's death on a daily basis. Nothing can replace him being here and dying like that, not even the memories."
Following the sentencing, the firm said it had "fully co-operated" with the HSE's investigation.
"We can confirm that we accept the decision made," it said in a statement.
"The death of Christopher Massey, a well-liked and respected colleague, was a tragic event and it is our committed view that one fatality is one too many.
"Since 2007, adjustments have been made to ensure this type of accident cannot happen again and we continue to ensure that the safety of our employees is our top priority."