'Common sense' plea to Cumbria New Year's Eve revellers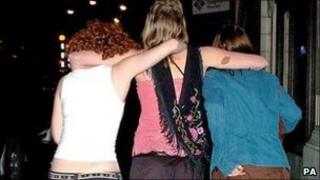 Health chiefs in Cumbria have urged New Year's Eve revellers to use their common sense.
People have been told try to alternate alcoholic drinks with soft ones and not mix alcohol with other substances.
They have also been urged to wrap up warmly and make arrangements to get home safely.
Those who do need to use NHS services have been reminded to choose the right one for their needs and not to use A&E unless it is an emergency.
One of the five minor injury units in the county - based in Penrith, Maryport, Keswick, Alston and Workington - and the primary care assessment services in Kendal can treat minor injuries and illnesses.
Prof John Ashton, NHS Cumbria's director of public health, said: "When New Year celebrations begin, people can get carried away and forget to use their common sense.
"This advice is not about stopping people having fun but about reminding people to make sure they help themselves by being prepared and looking out for one another."