Lake District rescue volunteer dies in California fall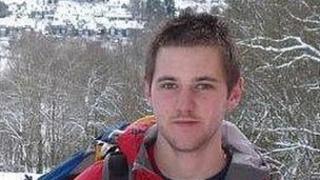 Tributes have been paid to a former Lake District mountain rescue volunteer who died in an ice-climbing accident in California.
Michael Machell, from Bury in Greater Manchester, was spending a year studying at Berkeley University.
The 23-year-old fell to his death at Cascade Falls, Lake Tahoe, on Saturday.
During his years as a student at the University of Cumbria he attended about 170 incidents with the Langdale and Ambleside Mountain Rescue Team.
In a statement on its website, the team said it was "deeply saddened" by the news of his death.
Nick Owen, team leader, said "Michael was a great friend, a regular climbing partner, and a committed team member.
"His youthful energy and boundless enthusiasm was infectious.
"He will be sadly missed by all current and former team members."