Wasdale Head power cut could continue until Easter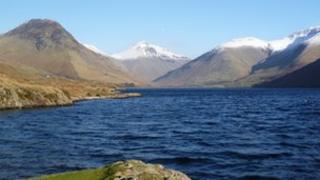 Residents in Cumbria, who have been without electricity since Christmas Eve, may have to wait until Easter to have their power restored.
Electricity North West will meet with Wasdale Head residents later to discuss details of their plan to restore mains electricity.
They say the cable that originally provided mains power had a fault and "cannot be repaired".
Homes and businesses in the village have been using power from generators.
Jane Fleetwood, response manager at Electricity North West, said: "Since the fault, our teams have been looking at how we can restore these customers to mains power.
"We will have to dig the road up but we want to work with the residents to see which solution will be best for everybody."
The company says the 1.4km long cable that runs underneath Wastwater is faulty and cannot be repaired.
The village has been supplied with generators for temporary power, but residents have complained about noise levels from the machines.