Cumbria drivers warned over freezing conditions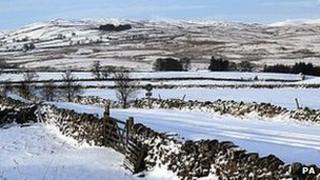 Cumbria escaped the worst of the snow disruption, but police are continuing to warn motorists to take care on the roads due to icy conditions.
Snow fell in most areas over the weekend, but was particularly heavy in the south of the county.
Police said they had attended a number of collisions, most of them minor, with the A590 particularly badly affected.
The Met Office has issued a yellow alert, which will be in force until 12:00 GMT on Monday.
All road and rail routes remain open.