Cockermouth man dies in three-vehicle crash on A595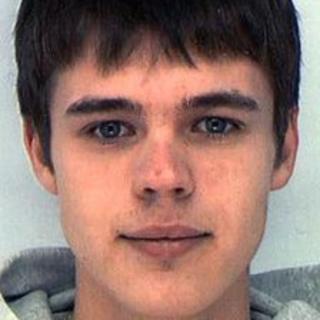 The family of a 19-year-old killed in a crash in Cumbria has paid tribute to a "wonderful son and brother".
Luke Haywood, from Cockermouth, was driving a Peugeot 206 which was involved in a collision with a Volkswagen Touran and a Ford Transit van on the A595 on Tuesday.
He was pronounced dead at the scene, outside West Lodge, near Mealsgate. Neither of the other drivers was hurt.
Police are appealing for witnesses to the crash, which happened at 16:25 GMT.
They also want to hear from anyone who saw the Peugeot being driven prior to the collision.
Luke Haywood's parents and two sisters, Anna, 15, and 11-year-old Sarah, said in a statement: "Luke was gentle, sensitive and loving.
"He never let us down. He was always here to protect his sisters.
"He will always be a huge part of our lives and take up a huge part of our hearts. We are lost without him, his smile, his love, his generosity and his deep blue eyes."