Cars stopped in Cumbria metal theft probe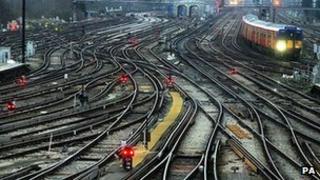 Vehicles entering scrapyards across Cumbria are being stopped and searched as part of an operation aimed at reducing metal thefts in the county.
Cumbria Police said Operation Amber would make it as "difficult as possible" for thieves to cash in on the growing number of thefts.
The force said it had the support of the majority of scrap dealers.
Railway lines, electricity sub stations and churches have been targeted by metal thieves in recent months.
The operation has been backed by the Environment Agency and Electricity North West.
Det Ch Insp Bob Qazi said: "The theft of metal has a great impact on the local community, as thieves will target properties, not only for the lead on the roofs, but empty housing which have metal pipes inside.
"The amount they receive for the stolen metal is insignificant when compared to the cost involved to repair the damage caused.
"Communities are also affected when thieves target churches and community centres, which stop them being used and increase the risk of closure because of the cost of repairs."