Wasdale Head Christmas power cut homes re-connected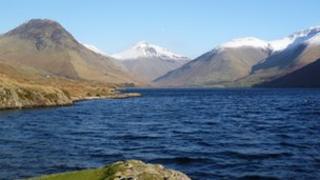 A hamlet in a Lake District valley which has been without power since Christmas Eve is to be re-connected.
Electricity North West said work to restore electricity to the residents of Wasdale Head will begin on Tuesday.
Since Christmas residents have had to rely on noisy generators after the power firm said a cable running under Wastwater could not be repaired.
The work, costing £1m, will involve laying a new cable under a road near the lake.
Electricity North West said the new cable would be more accessible and any future problems would be easier to tackle.
It said local business would stay open during the work and it would try to avoid road closures.