Cumbrian student designs T-shirt for charity run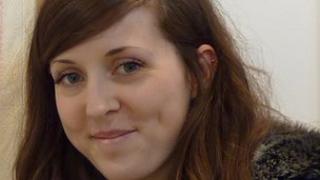 Thousands of women who take part in fund-raising runs will be wearing a T-shirt designed by a Cumbria University student after she won a competition.
Claire Wood, originally from Leeds, won the design competition for Cancer Research's Race for Life 2012.
The 22-year-old is currently in the final year of an illustration degree at the university.
Her design will be worn by participants at more than 240 5km and 10km Race for Life events, which are being held across the UK this summer.
Ms Wood said she wanted her design to reflect life and growth and "evoke a sense of hope and togetherness".
The winning T-shirt features a floral design which she intended to symbolise living things.
Ms Wood was motivated to support Cancer Research UK after running in the Race for Life with her mother last year.
She plans to run this summer as a dedication to the bravery of her mother's best friend who has been diagnosed with breast cancer.
Ms Wood said she could not believe it when she heard that her design had been selected, describing it as "a privilege and a true honour".
She added: "I can't believe that women across the UK will be wearing a T-shirt that I designed whilst they run. How amazing is that."
Race for Life is the UK's largest women-only fundraising event, with more than six million women having taken part so far, raising a total of £457m for Cancer Research UK.