Stacey Mackie fire murder trial: Accused denies attack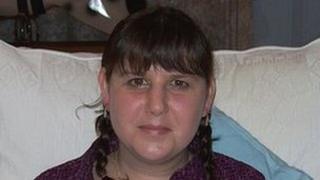 A man has denied killing a Kendal woman by dousing her with spirit and setting her on fire.
Stacey Mackie, 35, suffered 90% burns in the attack at her flat in January, but told police Terrence Armer was her attacker before she died.
Mr Armer told Carlisle Crown Court that he had gone to the bathroom while at her home, and when he came out Ms Mackie was on fire.
Mr Armer, 61, of Kendal, denies murder and arson with intent to endanger life.
He told the hearing that he had gone round to the flat - a sheltered home for vulnerable adults in Crag View - to find out why Ms Mackie had ended their friendship.
He said he went to her toilet for a few minutes and came out to find smoke and flames coming from the living room, where he had last seen her.
Mr Armer, of Buttery Well Road, Kendal, later told police that he had white spirit on his clothes because he had earlier cleaned brushes after painting his bathroom.
The trial continues.