Barrow Borough Council boss Tom Campbell steps down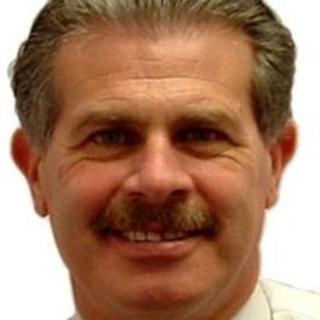 The head of a borough council in Cumbria is to leave his job as part of £4m budget cuts he helped oversee.
Tom Campbell joined Barrow Borough Council in 1988 and became its chief executive in 1992.
To save money his role is being axed to be replaced with an executive director. The council's management team will also be halved from 10 to five.
Mr Campbell, 59, said bringing a big store like Debenhams to Barrow was his "proudest achievement".
In 2002, Mr Campbell faced calls to quit after a badly maintained council air conditioning unit led to the deaths of seven people from Legionnaires' Disease.
Mr Campbell said his redundancy package was part of special reserve payment from the government.
'Anchor store'
He said: "If you have got less money, you do less work so you need less managers.
"The biggest highlight of my tenure was bringing Debenhams to Barrow - without a big anchor store like this we would never have been able to redevelop the town.
"I don't think people realise what a big achievement that was for a very small town. It was the first Debenhams in Cumbria and really set the benchmark for regeneration."
As well as losing half its senior management team, the Labour-run council will reduce the opening hours of the town's Dock Museum to make further savings.
Mr Campbell added: "The Legionnaires' outbreak 10 years ago was an event we all wished had never happened - the families involved and staff involved directly paid the biggest price."
He said he was planning to take a long holiday after leaving his post on Friday.