Whitehaven theatre receives £1m redevelopment funding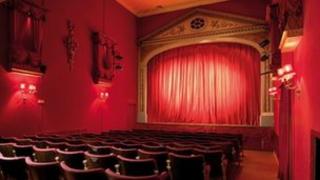 The upgrading of a west Cumbrian theatre has moved a step closer thanks to a £1m donation.
So far, £3m has been raised to revamp Rosehill Theatre in Whitehaven, with the latest funding coming from the Copeland Community Fund.
Plans include renovating the silk-lined theatre, foyer and auditorium and creating an outdoor courtyard theatre.
It is hoped work will begin in 2013 and the theatre will reopen in 2014. In March the Arts Council donated £2m.
It is hoped that a total of £4.5m can be raised and further plans for the theatre - which opened in 1959 - include creating a new entrance.
Director Richard Elder said: "Rosehill's intention is to be a local theatre of national significance which this funding takes us much closer to achieving, for which we are very grateful indeed."
Plans also include a new performance space for work with the community and young people.