Report finds mountain rescue and ambulance 'tensions'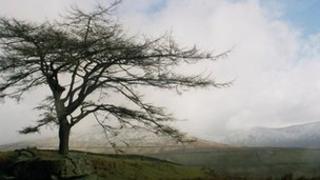 Tensions exist between Cumbria mountain rescuers and the North West Ambulance Service (NWAS), a report has found.
The Lake District Search and Mountain Rescue Association (LDSAMRA), which commissioned the work, has blamed it on "repeated delays over several years" by NWAS in deploying its volunteers.
The North West Ambulance Service (NWAS) has denied the claims, saying any "tensions" were a matter of perception.
Both organisations have said they are working together to resolve the issue.
LDSAMRA, which looks after the Lake District's 12 teams and their 450 unpaid volunteers, commissioned an in-depth review of its work 18 months ago.
Now published, one of its findings read: "There is a need to ensure much speedier deployment of mountain rescue teams when an off-road or mountain incident requires their expertise.
'Not evidenced'
"The repeated delays and inappropriate tasking of ambulance assets that have taken place for several years, and the resulting tensions that clearly exist, especially between the ambulance and mountain rescue services, have to be eliminated."
NWAS said in a statement: "The North West Ambulance Service is aware of the Rescue 2020 report and has met with representatives of LDSAMRA to discuss its findings.
"The belief that 'tensions' exist between the two parties is a perceptual one and has not been evidenced within NWAS.
"We agree that if this is the view of some LDSAMRA volunteers, then we must assist in changing that perception and this was the focus of our recent meeting with the organisation."