Keswick Mining Museum owner's sadness over sale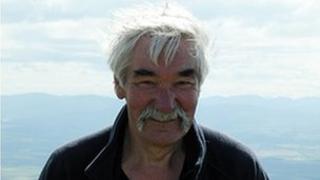 The owner of a Cumbria mining museum told of his sadness that the collection he spent 45 years building up will be broken up and lost to the county.
Ian Tyler put Keswick Mining Museum up for sale but no-one has come forward.
It features thousands of mining artefacts and Mr Tyler hoped the collection would stay in Cumbria.
But he said they would be sold to individual collectors and believed the importance of the collection had been underestimated.
Mr Tyler put the museum up for sale in March so he could retire. He said he was hoping other museums or large local collections might be interested.
'Finest collection'
He said: "Really to me the response was very, very poor considering the collection is as good as anywhere in the country."
Mr Tyler said the collection featured up to 5,000 artefacts, most of them from Cumbria.
He said the collection was "a life's work" and represented "the finest collection of mining memorabilia in the whole of the north of England quite easily".
He said the items would be sold to individual collectors with some of them going to the US and other parts of the country and the impact of the collection would be lost to the county.
He said: "I am very, very sad indeed. I thought the local establishments would have taken this on board with open arms.
"My investment over the years has been thousands of pounds so I can't bequeath it to the nation. I am not a millionaire otherwise I would have done that.
"It would just have all been great to see it going into one of our premier museums and one corner of that space or square footage could have then still represented what we have got here."
The museum will be open until 1 October but items will start to be sold before then.