Honister mine owner Mark Weir 'not qualified to fly at night'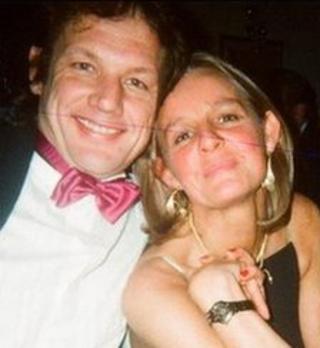 A Cumbrian businessman who was killed when his helicopter crashed in the Lake District was not qualified to fly at night, an accident report found.
Father-of-three Mark Weir, 45, who ran Honister Slate Mine in Borrowdale, near Keswick, died when his Gazelle aircraft crashed near the mine on 8 March 2011.
Mr Weir did not hold a night-flying qualification, according to the Air Accidents Investigation Branch (AAIB).
It said the aircraft took off at 19:00 GMT in poor visibility and low cloud.
The AAIB report said: "A number of serious airworthiness issues were identified with the helicopter during the course of the investigation.
Left keys
"None of these could be directly linked to the cause of the accident, but did raise concerns regarding the way the helicopter was operated."
The crash was close to the mine, which attracts about 60,000 visitors a year.
The report said Mr Weir may have been attempting to return to the mine, having left his keys in his car there.
It concluded Mr Weir took off in "challenging" weather conditions and that there was no evidence of mechanical failure with the aircraft.
It added that it was "not possible to determine the mechanism by which control was lost or disorientation occurred".
Mr Weir bought the mine site in the 1990s. Following his death tributes were paid by Cumbria tourist chiefs.
His partner of 27 years, Jan Wilkinson, said Mr Weir was known to many as a "hard-nosed" businessman, but to her he was "compassionate and loving".