Kendal's K Village in administration after two years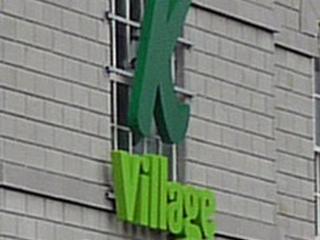 A buyer is being sought for a multimillion-pound shopping centre in the Lake District just two and a half years after it opened.
K Village, an outlet centre in Kendal, opened in 2010, but failed to fill many of its business units.
Owner Kendal Riverside Limited confirmed it called in the administrators, KPMG, on 28 December.
A statement from the firm said it was "firmly business as usual" at the centre until a buyer was found.
When it opened in July 2010, its owner said it hoped it would create 300 full-time and part-time jobs and attract more than 1.5m visitors and up to 4,000 coaches annually.