Barrow hospital baby deaths probe 'must be independent'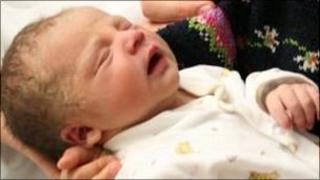 Any inquiry into baby deaths at a Cumbrian hospital must be independent of the health trust, a health minister said.
Cumbria Police are investigating the deaths of a number of babies at Furness General Hospital, in Barrow, including that of Joshua Titcombe.
The University Hospitals Morecambe Bay Foundation Trust announced in January it would hold an internal inquiry.
But health minister Dan Poulter said any inquiries must be independent.
Police were called in after the inquest into Joshua's death in June 2011 and they are also investigating a number of other deaths.
The inquest ruled that Joshua died of natural causes but midwives had repeatedly missed opportunities to spot and treat a serious infection.
'Open and transparent'
In January, the trust said its independent internal inquiry would look at "failings" leading up to 2011 and would be carried out into maternity and neonatal services.
It said it was not satisfied with previous reports produced and the inquiry would come after the police investigation.
A Department of Health spokesman said: "In a recent letter to the chair of the Morecambe Bay Foundation Trust, Health Minister Dr Dan Poulter made it clear that any potential future investigations after the conclusion of the police inquiry, must be open and transparent, and should be independent of the trust.
"However, while there is an ongoing police investigation, this must be allowed to conclude. Following that, we can discuss any follow up action that may be required with the relevant regulatory bodies."
The news was welcomed by Joshua's father James Titcombe.
He said: "I think it is really important that the inquiry is held in public and that it is open and transparent and that was the danger with an internal inquiry that it just wasn't going to get the answers we needed."
He said it would mean all the information gathered by the different processes would be looked at together and hoped it would lead to meaningful lessons.
Trust interim chairman Sir David Henshaw said it would be replying to the minister later.
He said the matter would be discussed further at a meeting of MPs, commissioners, regulators and the trust in March.