Copeland Borough councillors agree allowances cut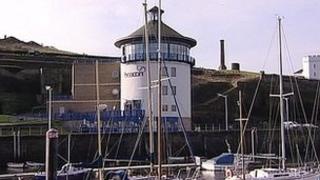 Councillors agreed to reduce some of their own allowances as they passed budget cuts of more than £2.6m.
Members of Copeland Borough Council are contributing £20,000 towards Citizens Advice Bureau (CAB) services which council leader Elaine Woodburn said were facing "unprecedented demand".
The number of executive posts is being cut and payments to some committee members will be cancelled or reduced.
Council tax will increase by 1.9% and more than 40 jobs will be lost.
The authority refused the offer of a council tax freeze grant from government.
'Personal contribution'
Allowances totalling £32,000 are being saved with the payment to the CAB being made immediately.
Ms Woodburn said changes to welfare benefits were putting advice services under strain.
"Members felt that they wanted to make a personal contribution and so have agreed to forgo some of their expenses," she said.
Ms Woodburn accepted that the gesture did not make the cuts "any more palatable".
Each of the authority's 51 councillors are paid a minimum of £3,063 per year. The council is spending more than £250,000 on allowances in the current financial year.
The agreed budget will see charges for some council services increase from April and funding for Whitehaven's Beacon Museum will be withdrawn, although it is hoped the attraction can remain open.