Sedbergh and Casterton boarding schools to merge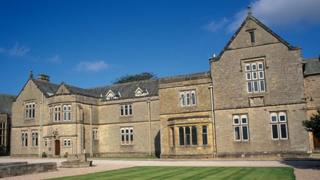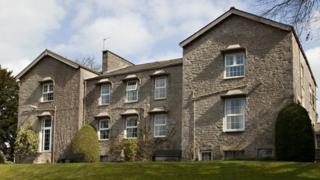 Two boarding schools in Cumbria are to merge.
Casterton School, with a co-educational junior school and a girls-only senior school, has seen pupil numbers fall while those at fully co-educational Sedbergh School have risen.
The schools' governors said the amalgamation would allow Sedbergh to expand and ensure Casterton's continuation.
Sedbergh School head Andrew Fleck called the move a "bold step".
"This is a truly exciting development," he said.
'Greater opportunities'
Senior girls at Casterton School will transfer to co-educational Sedbergh School while Sedbergh Junior School will relocate to the Casterton site and will be renamed Casterton, the Preparatory School for Sedbergh.
Founded in 1525, Sedbergh School's former pupils include former England rugby captain Will Carling and Simon Beaufoy, the Oscar-winning screenwriter of Slumdog Millionaire.
The three Bronte sisters attended Casterton, which was founded in 1823.
Casterton School headmistress Maxine Lucas said: "There have been links between Casterton and Sedbergh Schools for many years.
"The new combined school will offer continuity to all Casterton pupils, particularly to those who are currently at key points in their education, in addition to enhanced facilities and greater opportunities for all."