'Off-roading' targeted by Cumbria Police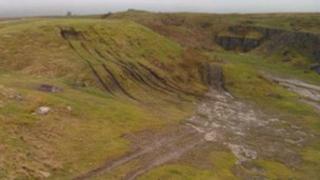 Police are launching a crack down on people causing problems by driving off road illegally in the Lake District.
They are working with the park authority and the Forestry Commission after an increase in reports of abandoned vehicles and damage.
Culprits can being imprisoned for up to three months or fined up to £2,500.
Wildlife, rural and environmental crime officer Helen Felton said: "This activity causes a substantial amount of damage and can ruin an area."
Cumbria County Council runs a Hierarchy of Trail Routes scheme, which shows where vehicles like quad bikes and trail bikes can be driven sustainably for recreation. The aim is to encourage responsible use of the routes.