Savile investigator to probe Cumbria baby deaths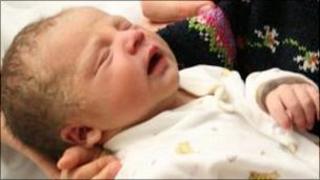 An independent inquiry into baby deaths at a Cumbrian hospital will be led by the man who is examining Jimmy Savile's involvement at Broadmoor.
But Dr Bill Kirkup will not begin work until police have concluded an investigation into deaths at Barrow's Furness General Hospital.
Cumbria Police are looking into the deaths of at least eight babies, including that of Joshua Titcombe.
The University Hospitals of Morecambe Bay Trust welcomed the appointment.
Police were called in to the hospital after the inquest into Joshua's death in June 2011, which ruled he died of natural causes, but midwives had repeatedly missed opportunities to spot and treat a serious infection.
Let down
Morecambe Bay Trust chief executive Jackie Daniel said: "The trust welcomes the announcement Dr Bill Kirkup has been appointed as the chairman of the independent review into the previous failings of maternity and neonatal services across the trust.
"The new trust board is resolute in its determination this trust never lets anyone down again in the way it did in the past and we will not accept second best for our patients.
"Although we can't change the past, we can learn from it and we will ensure we continue to do so."
A Department of Health spokesperson said: "We have been clear the investigation must be open and transparent and should be independent of the trust.
"However, the ongoing police investigation must be allowed to conclude."
Dr Kirkup, who was independently appointed, has previously worked for the Northern Regional Health Authority and was appointed associate chief medical Officer in the Department of Health in 2005.
He was also a member of the inquiry panel that reported last year into the deaths of 96 Liverpool football fans at Hillsborough.