Source to Sea tree planting project for Cumbrian rivers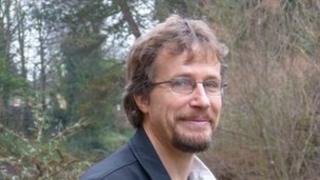 A new scheme to plant trees along riverbanks in Cumbria is designed to prevent flooding and improve water quality.
The Source to Sea project, backed by £1.1m of Environment Agency funding, aims to plant more than 5km of trees around the Morecambe Bay area.
Planting trees will delay the run off of rain water during storms, the Forestry Commission said.
Woodland officer Richard Cooper said it would also improve rivers for wildlife.
James Anderson-Bickley from the Forestry Commission said the trees would "boost biodiversity".