Windermere powerboat speed limit applications made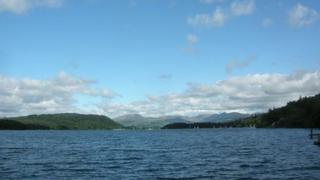 Powerboats and an adapted motorbike could be seen on England's largest lake if applications to relax Windermere's speed limit are granted.
A limit of 11.5mph (18.5km/h) was introduced in 2005, but by-law changes last year allow event organisers to apply for exemptions.
Four applications have now been made, including proposals for motorboat racing and disabled waterskiing.
Documentary makers also want permission to cross the lake on a motorbike.
The applications are expected to be considered by the Lake District National Park Authority.
Parish councils and other interested parties are being consulted on the potential changes.