Cumbria crime victims to get "support and redress"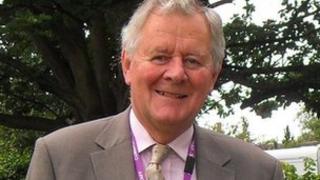 Victims of crime in Cumbria are being offered "support and redress" by a new police department.
The Office of Victim Services aims to give them practical and emotional help.
It will be allocated money paid by offenders, which is currently collected and spent centrally.
Police and crime commissioner Richard Rhodes said: "It is important that victims are not forgotten about, as no crime only ever has one victim and often has a much wider impact.
"Services need to be focused on the needs of the victim and to keep the victim informed, which is something that doesn't always consistently happen at the moment."
The Victim's Surcharge, levied on offenders as a way of making them pay for their crimes, will be allocated to individual PCCs to spend locally from 2014.
At that point the force will be able to spend the money according to what victims of crime in the county need, Mr Rhodes said.