Furness General Hospital maternity inquiry to start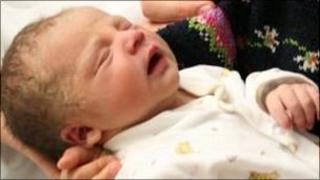 An independent inquiry into the deaths of mothers and babies at a Cumbrian hospital can start before a police investigation concludes.
Cumbria Police are investigating a number of deaths of those who received care at the maternity unit at Barrow's Furness General Hospital.
Dr Bill Kirkup will lead an independent inquiry but that was not due to start until the police investigation ended.
The two inquiries will now run alongside each other.
Police are investigating the deaths of a number of babies, including Joshua Titcombe.
Police were called in after the inquest into Joshua's death in June 2011. It was ruled that his death in 2008 was of natural causes - but midwives had repeatedly missed opportunities to spot and treat a serious infection.
'Learn from past'
Police have not confirmed how many deaths they are looking into and no arrests have been made.
In a statement Cumbria Police said: "Cumbria Constabulary detectives involved in the ongoing police investigation into a number of deaths of mothers and babies that occurred after they received care at Furness General Hospital's maternity unit are now liaising with the independent inquiry team with a view to meeting them, including the independent chair, Dr Bill Kirkup, to share appropriate information.
"This course of action is being taken to ensure that clear lines of communication are established so that both the police and independent inquiries can continue side by side without impinging on each other."
The University Hospitals of Morecambe Bay NHS Foundation Trust welcomed the announcement the independent inquiry into previous failings could start.
Trust chief executive Jackie Daniel said: "The new trust board is resolute in its determination that this trust never lets anyone down again in the way it did in the past and we will not accept second best for our patients.
"Although we can't change the past, we can learn from it and we will ensure we continue to do so."