Tiger attack: Sarah McClay 'very skilled' says brother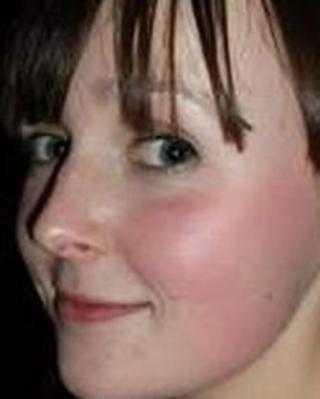 The brother of a zoo keeper who died after being mauled by a tiger has paid tribute to her as "very skilled and very good at her job".
Sarah McClay, 24, was attacked by a Sumatran tiger in an enclosure at South Lakes Wild Animal Park, near Dalton-in-Furness, Cumbria, on Friday.
Cumbria Police said a tiger got from its pen to a staff area of the enclosure where it attacked Ms McClay.
She suffered head and neck injuries and later died in Preston Royal Hospital.
'Bubbly and fun'
Detectives said either "human or mechanical" error could have led to the tiger being in the staff area.
"We don't know if mistakes were to blame but we do know that it was an accident," Stephen McClay told the BBC.
"I want coverage to be about Sarah and how her death has affected us more than I want to see coverage about who or what is maybe to blame.
"She was fun, she had a lot of friends and I expect her funeral to be really busy with a lot of friends. Everyone liked her, she was a really popular girl."
A spokesperson for the University of Cumbria, where Ms McClay studied, has also paid tribute and said she was a "bubbly and fun loving student" and "academically gifted".
'Routine duties'
Park owner David Gill said after the attack there was "no reason" for Ms McClay to be in the enclosure with the tigers.
He added Ms McClay, who is originally from Glasgow, was a "very experienced" staff member who had worked with big cats and was "proficient and passionate" about her job.
Mr Gill said the Sumatran tiger, which has lived at the park since it was a cub 10 years ago, would not be destroyed.
Det Chief Insp Bob Qazi, of Cumbria Police, said: "Sarah was in there carrying out her routine duties of cleaning and servicing the pens.
"The animals should not be in there and that is the key focus of our inquiries as to how that animal came to be in the pen."