Ulverston flood defence scheme postponed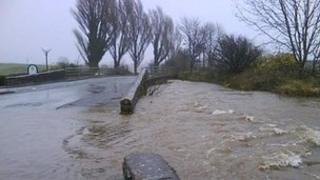 Plans to build new flood defences in Cumbria have been delayed after unknown culverts were found underground.
The Environment Agency is designing a scheme that will reduce the risk of flooding from Town Beck to more than 300 homes and businesses in Ulverston.
Engineers have discovered many of the culverts need refurbishment work before the flood defence scheme can be carried out.
An agency spokesman says the project is "much bigger" than initially thought.
Additional funding will now be needed to carry out the work which will begin in early 2014, the agency said.