Roger Bainbridge Antipaxos search: Family still hopeful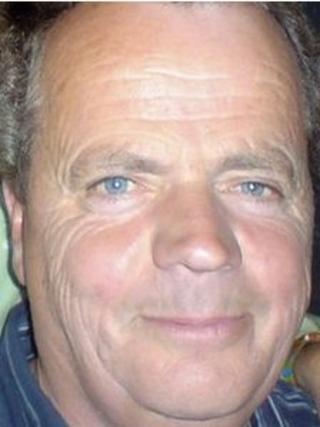 The son of a man missing on a tiny Greek island has said that one week on the family had not given up hope.
Roger Bainbridge, from Kendal, has not been seen since taking a boat trip to Antipaxos on 30 September, while visiting his sister on nearby Paxos.
Searches of the two-square-mile (5 sq km) island by police and locals failed to find any trace of the 67-year-old.
His family said the "total lack of any kind of clue" had given them a "little bit of hope".
Son Iain Bainbridge said: "Despite thorough searches, a week on we are still left with a total mystery here.
"We don't know if he is still on Antipaxos, or if he managed to get a boat somewhere else.
'Very grim'
"He might have made a mistake by getting a private boat which took him somewhere he didn't expect to go, in which case he would probably panic.
"He's a sensible chap but would probably not cope very well with something out of the ordinary or unexpected."
The family was "amazed, and greatly touched" by messages of support from other Cumbrians, Greeks and ex-pats in Greece, he said.
He added: "It's been a week since the last sighting, so humanly speaking it sounds very grim.
"But the fact that there's no sign of him at all, you'd have thought that if he got drowned or anything his rucksack would have been found somewhere.
"The total lack of any kind of clue about him gives us a little bit of hope."