George Falder inquest: Pirelli oven death 'accidental'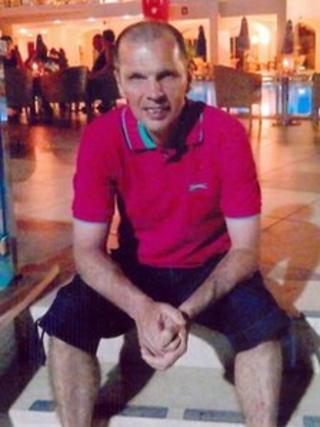 A man whose body was discovered inside an industrial oven at a tyre factory in Cumbria died accidentally, an inquest jury has found.
George Falder, 48, died in September 2012 at the Pirelli site in Carlisle. He was found in a machine where temperatures could reach 145C (293F).
Mr Falder's family said shining a torch into the oven could have prevented the door being closed on him.
Pirelli has now changed the rules on how the autoclave is operated.
The inquest in Carlisle was told Mr Falder had battled depression.
But Mr Falder's wife Andrea told the hearing she did not believe he had killed himself.
Coroner Robert Chapman had instructed the jury to consider three possible conclusions - that Mr Falder killed himself, that he died as a result of an accident or that the circumstances of his death were unclear.
Colleagues of Mr Falder previously told the hearing that he would often go inside the autoclave to tidy up items that had fallen on the floor.
In her evidence, the detective who led the investigation into the death, Det Insp Furzana Nazir, said photographs showed the oven did not need cleaning at the time.
The autoclave hardens rubber-coated rings used to strengthen tyres.
'Human life'
In a statement solicitor Andrew Kirkpatrick said: "The family would earnestly hope that lessons can be learned from this tragedy and that it will act as a wake-up call for all employers and all involved in health and safety.
"In this case the current simple procedure of shining a torch and putting a tick on a check list would have prevented the door being closed on a human life."
After the inquest, Pirelli offered its condolences to the family.
In a statement, a spokesman said the management and staff at Pirelli "are and always have been committed to ensuring high levels of health and safety for all those working at the company".