Carlisle war memorials cleaning under way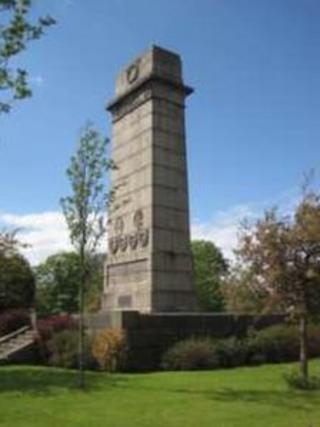 A clean-up of Carlisle's war memorials in time for the centenary anniversary of the start of World War One has begun.
The city council has set aside £40,000 for the repair and cleaning of the eight memorials it owns.
A £27,000 grant from English Heritage and the Wolfson Foundation will be used to restore the Cenotaph.
Stonemasons said much of the damage was internal and without attention the memorials would deteriorate.
The council's Building Services Manager David Kay said the project had originally been proposed to show respect for those who had made the sacrifices during the conflict.
Another £20,000 has been allocated for rural and community memorials within the council's area.
These are the responsibility of other bodies such as churches and parish councils. Volunteers are also being sought to help with the work.
The memorials are in a range of forms including statues, stone crosses, plaques, arches and obelisks.
Sam Morris, from stonemasons Askins and Little, said one of the main problems they had found was with the ferrous fixings inside monuments.
"With the weather we have had, these fixings expand, crack the memorials and cause a lot of damage," he said.
He said they expected to be working on the project throughout the summer.