Wigton plastic banknote firm Innovia bought in £410m deal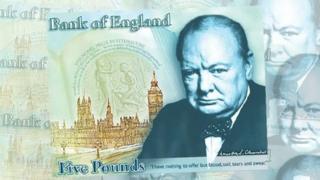 A Cumbrian-based company chosen to make the material for new plastic banknotes has been bought in a deal worth £498m euros (£410m).
Innovia Group has been sold to private equity firm Arle Capital.
Arle, which has managed the Wigton-headquartered business for five years, raised funds from a syndicate of global investors to finance the buy-out from Candover 2001 Fund.
Innovia makes plastic packaging and employs about 800 people in Wigton.
In all, it employs 1,600 people across its Innovia Films and Innovia Security divisions with manufacturing sites in Australia, Belgium, Mexico and the United States and a worldwide network of offices, agents and distributors.
The polymer bank notes are due to enter circulation in 2016 and are expected to last for two-and-a-half times longer than paper banknotes, according to the Bank of England.