Crash victim Jean Partridge, 71, of Shropshire - tribute to one of 'life's givers'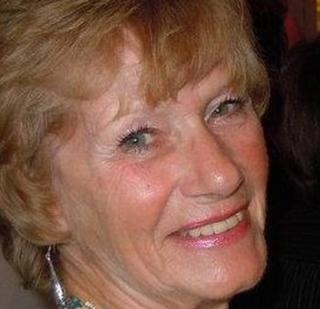 The family and friends of a woman who died in a head-on crash have described her as one of "life's givers".
Jean Partridge, 71, was driving to Richmond to stay with her son when she was killed on the A685 near Kirkby Stephen, Cumbria, on Friday.
The retired teaching assistant was also described as always putting other people's feelings first.
The driver of the other car, a 41-year-old man from Kirkby Stephen, suffered minor injuries.
Mrs Partridge was travelling from her home in Whitchurch, Shropshire, to North Yorkshire when she was killed, police said.
'Broadest smile'
Cumbria Police is investigating the cause of the crash.
A statement from family and friends said: "She was one of life's givers - always putting others feelings and needs before her own, even in her own darkest moments.
"Jean was affectionately known as 'the pocket rocket' and danced through her life with a positive attitude and the broadest smile.
"Her passion for sport went hand in hand with her pride for the country she lived in, relishing in all the pomp and circumstance that comes with our country's heritage."