Driver guilty of causing Dominic Loftus death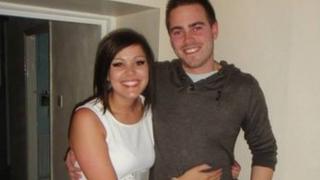 The driver of a car that crashed last year, killing a 22-year-old passenger, has pleaded guilty to causing death by careless driving.
Dominic Loftus was in the back seat of a BMW when it came off the road between Greystoke and Penrith in Cumbria on 3 October.
The driver, Ryan Glendinning, 23, from Dacre, near Penrith, pleaded guilty to causing his death at Carlisle Crown Court.
He will be sentenced on 5 September.
Two other passengers were also seriously hurt in the crash, in which the car hit a hedge and wall beside the B5288 near Motherby.
Mr Loftus' family described him as "kind and generous" with a "zest for life".