Cumbria cancer patients to travel for treatment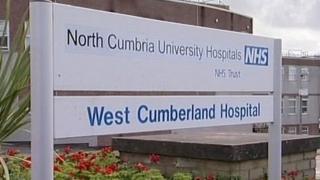 Some cancer patients are being asked to travel across the north of England for chemotherapy because their health trust is not reaching waiting time targets.
The North Cumbria University Hospitals Trust is offering them treatment in Hexham, Northumberland.
They can opt to have it at hospitals in Carlisle and Whitehaven but would have to wait longer, it said.
Trust consultant cancer nurse Helen Roe said patients having to wait was not "fair or right".
"Ideally we would want to deliver it locally but sometimes we do need to look elsewhere just for a short-term measure," she said.
Twelve out of 550 patients have so far made the trip to Hexham, which takes two hours from Whitehaven and an hour from Carlisle.
Subsequent outpatient appointments and treatment could still take place in Cumbria, Ms Roe said.