Windermere boat deaths prompts carbon monoxide alarm call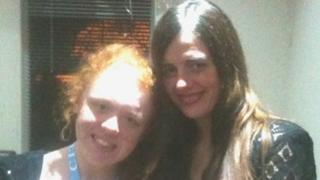 All new vessels should be fitted with carbon monoxide alarms following the deaths of a mother and daughter on Windermere, the marine watchdog says.
Kelly Webster, 36, and Lauren Thornton, 10, of Leyland, Lancashire, were killed by generator fumes on a boat in 2013.
A Marine Accident Investigation Branch (MAIB) report raised concerns about the generator and two out-of-date sensors.
Boat owner Matthew Eteson is awaiting trial charged with manslaughter by negligence, which he denies.
The MAIB has urged the government to bring in rules that would mean all new recreational craft would have to be fitted with carbon monoxide alarms.
It also wants a publicity campaign to raise awareness of the dangers of carbon monoxide.