Eastman Workington plant proposed closure threatens 152 jobs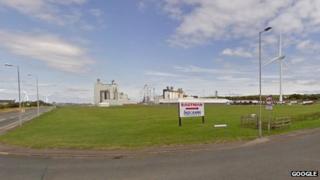 A chemical plant in Cumbria could close with the loss of more than 150 jobs.
Eastman Chemical Company told its 152 members of staff a consultation period had begun that could result in the closure of its Workington plant.
The firm said the move was due to low demand and the high operating costs at the facility, which makes acetate tow, a raw material for cigarette filters.
GMB organiser Dan Gow said members were "shocked" and called for a "rethink" on a total closure of the site.
The company said the possible closure was not "a reflection" on the performance of the employees.
A spokesman said: "Eastman has informed the trade union and will work with union and employee representatives through the consultation period.
"We will be doing all we can to support employees throughout this consultation process to ensure they are treated with the respect they deserve."