Cumbria Police to recruit 90 officers despite facing cuts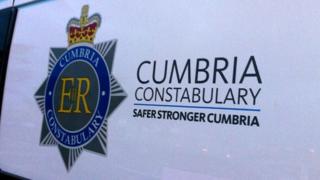 A police force has announced it is looking to recruit up to 90 officers despite facing £10.8m of funding cuts.
Cumbria Police announced last month it was looking to cut overall officer numbers by 155 by 2019, in a move it said would contribute £4.3m towards the savings.
It said the new recruits would replace retired officers to help maintain a "sustainable workforce".
Cumbria Police Federation said it was "very good news".
The application process has opened and will run until 27 February.
Temporary Assistant Chief Constable, Steve Johnson, said: "The new officers will replace officers who have retired and support the front line within local communities, focussing on the areas that are important to them."
The force has said the cuts will see officer numbers fall to 977 from 1,132, by 2019, "very close to the minimum needed to provide effective services".
Martin Plummer, chairman of Cumbria Police Federation, said: "Any recruitment to help combat the already increasing workload is a good thing.
"We are working very hard as an organisation with the force, to enhance working conditions and fighting hard against the cuts imposed on us.
"We are stretched without a shadow of doubt. Numbers have been shaved and the pressure is on, so just to maintain the status quo, you need to keep the recruitment campaign going."