Jobs boost as Maryport fish plant reopens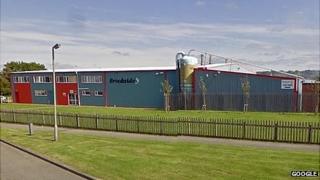 Fish production is returning to a Cumbrian town where 60 jobs were lost with the closure of its only factory six months ago.
Brookside Products shut its fish-smoking plant in Maryport in September with debts of more than £4m.
The site has now been reopened by Harbourside Products, with the help of a £60,000 grant from Allerdale Council.
Sixteen jobs will be created initially, with most of those being former Brookside employees.
'Loyal workforce'
Mark Fryer, the council's spokesman on economic growth, said: "This is fantastic news for Maryport, a town which is perfectly placed for this sort of business.
"There are people living here who have exactly the skills this company needs, and this area already has a reputation for quality fish processing, so we hope that Harbourside will experience great success.
Richard Hodgson, managing director of Harbourside Products, added: "This investment by the council will help us buy the equipment we need and enable us to take on staff and target the right customer base.
"There are people in Maryport who have the skills that we need and who are very happy to work in this industry again.
"We are looking forward to creating a loyal workforce and a successful fish business in this town once more."
The factory will hand fillet fish - mainly salmon - and will also sublet storage space to other manufacturers.