Stickle Tarn sale: No suitable offers submitted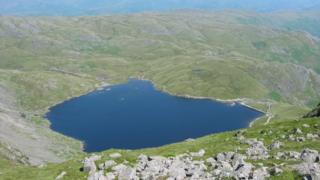 A beauty spot put up for sale has not received any suitable offers, the Lake District National Park Authority has revealed.
Stickle Tarn, in the Langdale Pikes, was on the market with a guide price of between £20,000 and £30,000.
However, potential buyers also had to fill in a questionnaire of their intentions and "aspirations for the future" of the site.
The authority said none of the many bids submitted met its requirements.
A spokesman said: "We remain committed to exploring alternative responsible ownership for Stickle Tarn and will work with the community and interested groups in the coming weeks."