St Bees boarding school cannot be saved before closure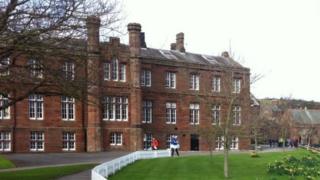 Campaigners hope to reopen a 400-year-old boarding school in west Cumbria that they cannot save from closure.
St Bees School will shut at the end of the summer term because of dwindling pupil numbers.
The rescue group aimed to put together a proposal for governors within a week, before pupils and staff started looking elsewhere.
But it only received necessary information on Friday and could not form a plan quickly enough, it said.
Chris Robson from the group said being unable to stop the closure was an "enormous sadness" but it could not "give false hopes about what's going to happen".
A way might be found to continue teaching at St Bees but it could not be done before the school closed, the rescue group said.
Governors said the independent school, which has 300 day and boarding pupils, had been struggling since the economy collapsed in 2008.