Carlisle sneezing attacks linked after spate of assaults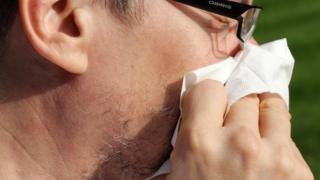 Police are hunting a man who has been attacking people for sneezing following a spate of assaults in Carlisle.
In the past week there have been seven reports of similar attacks in the area around Scotch Street.
The incidents, involving a man in his fifties, are being linked.
Cumbria Police said it was "highly unusual behaviour" and although people were not seriously injured they were left "confused and upset".