Cumbria CCTV network for 'key locations' delayed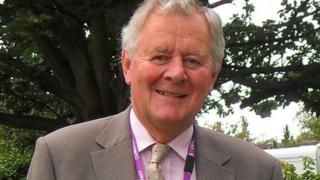 A planned £2.5m network of more than 50 CCTV cameras across Cumbria is not ready on time.
The county-wide system was described as "vital" by Police and Crime Commissioner (PCC) Richard Rhodes, who said it should be operational by March.
The network replaces defunct technology and cameras Cumbria County Council could no longer afford to run.
Mr Rhodes, who took over responsibility for the cameras last year, said "work continues" on the scheme.
IT and surveillance firm Tellemachus was awarded the contract to install and run 15 cameras in Carlisle, three in Penrith, seven in Kendal, twelve in Barrow, seven in Whitehaven, and nine in Workington/Maryport.
In November, Mr Rhodes said: "If we weren't actually doing this, pretty well every camera in the county would be switched off by the end of this year so it's pretty important, as far as we're concerned, to get this thing up and running."
The PCC's office refused the BBC's request for further comment.
No-one from Tellemachus was available for comment.