Barrow's Furness Academy taken out of special measures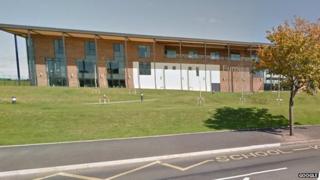 A troubled Cumbrian school has been taken out of special measures by the education watchdog Ousted.
Inspectors said the achievement of most students at Furness Academy, Barrow, had "markedly improved".
However, the school still requires further improvements in all areas, with the strategic leadership "not yet good".
It was rated inadequate in May 2013 and judged to require extra support in five subsequent inspections.
The latest report found disabled students and those with special educational needs make at least similar, and often faster, progress than their peers.
Chairman of governors Ted Creighton said a "concerted effort" had been made to pull the school out of special measures and a new head teacher, Simon Laheney, was set to take charge from September.
Furness Academy replaced three schools in 2009, two of which were failing.
Plans for a new non-financial sponsor, BAE Systems, were announced last month with the aim of providing direction in areas such as leadership and business management.