Environment Agency extends Lyth Valley pumping stations scheme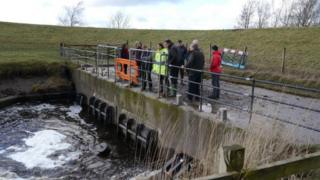 Pumping stations managing water levels in a Cumbrian valley will continue to be operated by the Environment Agency while an alternative arrangement is developed, landowners have been told.
The organisation has extended its involvement in the Lyth Valley scheme to June 2019.
The previous withdrawal deadline had been June 2016.
Work will continue to find an "environmentally and economically sustainable" method, the agency said.
Proposals for a management board will also be explored before plans are submitted to South Lakeland District Council for consideration and then Defra for a final process of official consultation.